- Sci-fi comic about ancient things people find in melting icebergs
include_once("sidebar.inc.php"); ?>
"Gifts of wandering ice" updates on Mondays and Fridays
*ComicAd is a new ad network for webcomics, similar to Project Wonderful.
| | |
| --- | --- |
| Page 565 - The choice | January 13, 2020 |
Unknown to herself, Elie had copied the Warden (aka "glitchy shit") along with Nolan. The adrenalin peak triggered both copies at once. Each copy responds to a different personality. Giant Nolan saw his as an annoyance and pressed "no". Ragged Nolan saw his as an opportunity and hit "yes". Now, the virtual time bubble separates him and the kids from the big guy. What's the plan, though? Is there even a plan at all?
+ New poem translated:
Kuldagan Desert
.
--
"Comic of the week" is still on! Check out these cool Spiderforest comics while you're waiting for GWI to update:
Comics of the week - Jan 12
If you like to feel the chills, and to hide under your covers while you read, then you'll enjoy this week's selection of horror comics! Eldrich horrors, zombies, sacrifices to bring back the sun – will they survive? Will you?
Arbalest - Haelu is a monster, born of the snow and the long dark. In 6 months, she will be dead. Her purpose: to bring back the sun. But, as awareness of her complex self begins to emerge, Haelu forges goals of her own. Rated M for partial nudity, blood/gore, sex, themes of abuse.
broken is a fantasy/horror story about a psychic zombie befriending a fairy general while they try to protect each other from eldritch abominations, a genocidal dictator, and their own PTSD. Contains graphic violence (including suicide), body horror, and the occasional flashing image.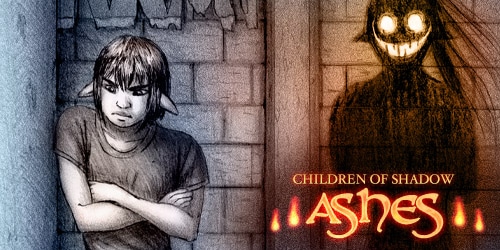 Children of Shadow: Ashes - Rava is a fire daemon and an outcast. Anor is a water daemon incapable of killing, even when lives are threatened. And Fawna is only a simple fox, who could be the key to saving everyone from the twisted monsters plaguing their worlds. But their most difficult battles might just be against the demons lurking inside themselves.