- Sci-fi comic about ancient things people find in melting icebergs
include_once("sidebar.inc.php"); ?>
STORE
Welcome to my store!
All ebooks here cost only 1$ but you can add an extra tip if you wish.
Also, there are some freebies.
Enjoy!
BOOKS
GWI - Book 1 - Tip of the iceberg
Pdf - 254 pages
Buy it for 1$
The beginning of the sci-fi story about ancient things people find in melting icebergs.
This is the same story you can read for free on the site, just in bigger resolution and in a compact form.
You can take it with you wherever you go, share it with your friends, read it offline. Handy!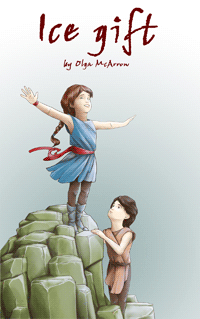 ICE GIFT
Pdf - 24 pages
Buy it for 1$
'Ice gift' is a short story my comic is loosely based upon. This is an illustrated book where every page is a big full-colour picture.
The plot is simple: Elie and Rikter find a frozen man in the ice. The man wakes up...
This little book offers an alternative view on the world of ice and basalt you already know and shows you where it all has began.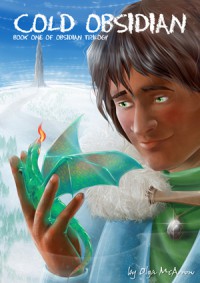 COLD OBSIDIAN
Pdf + epub - 267 pages
Buy it for 1$
or
buy a paperback version
(13$)
"Cold Obsidian" is a fantasy novel about a young mortal who becomes an apprentice of the creators of his world.

Omnis is a world of unstable magic where all creatures are born with a natural ability to stabilize and use it. All creatures, besides humans. They were the only species that inherited the flaw of their creators - the immortal worldholders responsible for the very existence of Omnis.
To make things right, the worldholders created a system of three Horas with Hora Tenebris as the magic disperser and two other Horas - Solaris and Lunaris - as the stabilizers existing in equilibrium with each other. Inside the stabilized areas humans are free from their natural flaw and have full access to stable magic. But in a broad area where the stabilizers' zones of influence intersect the magic is wild, anomalous. That area, known as No Man's Land, divides Omnis in two.
Horas are the foundation of human civilization in Omnis. They look like precious gems encased in gold and silver. They are protected by magic that would destroy anyone who dared to touch them unless it's a worldholder as well. They are impossible to steal. Even more: stealing them is useless, because they have no secret powers at all. Yet someone has stolen them nonetheless.
Who is the thief? What does he or she want? How did they overcome the protective spell? Worldholders themselves are puzzled. One thing is certain here: something big is going on.
MERCH
GWI has a Redbubble store with
pins
postcards
greeting cards
notebooks
, etc.
FREEBIES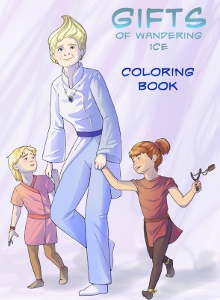 GWI colouring book
Pdf - 22 pages
Download
This is a pack of inked GWI pages you can print out and colour yourself.
Later, I will add more pages to this little book.
And, yes, it will still be free.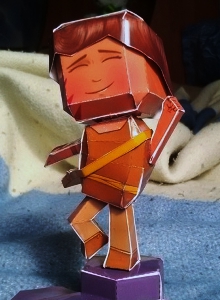 Paper Rikter
Png - 7 pages
Download
Do you miss Rikter? I do...
Download this pack, print the pictures, and assemble your own little figure of him.
You will need only scissors and glue.

OTHER STUFF
You can also check
my Gumroad store
if you're interested in my Russian books.