- Sci-fi comic about ancient things people find in melting icebergs
include_once("sidebar.inc.php"); ?>
STORE
Welcome to my store!
All ebooks here cost only 1$ but you can add an extra tip if you wish.
Also, there are some freebies.
Enjoy!
BOOKS
GWI - Book 1 - Tip of the iceberg
Pdf - 254 pages
Buy it for 1$
The beginning of the sci-fi story about ancient things people find in melting icebergs.
This is the same story you can read for free on the site, just in bigger resolution and in a compact form.
You can take it with you wherever you go, share it with your friends, read it offline. Handy!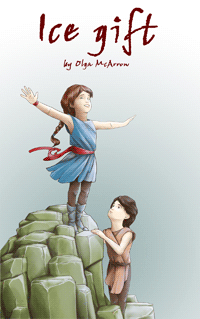 ICE GIFT
Pdf - 24 pages
Buy it for 1$
or
buy a paperback version
'Ice gift' is a short story my comic is loosely based upon. This is an illustrated book where every page is a big full-colour picture.
The plot is simple: Elie and Rikter find a frozen man in the ice. The man wakes up...
This little book offers an alternative view on the world of ice and basalt you already know and shows you where it all has began.
MERCH
GWI has a Redbubble store with
pins
postcards
greeting cards
notebooks
, etc.
FREEBIES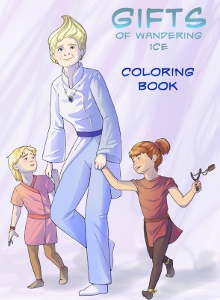 GWI colouring book
Pdf - 22 pages
Download
This is a pack of inked GWI pages you can print out and colour yourself.
Later, I will add more pages to this little book.
And, yes, it will still be free.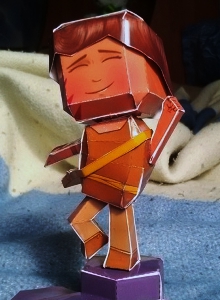 Paper Rikter
Png - 7 pages
Download
Do you miss Rikter? I do...
Download this pack, print the pictures, and assemble your own little figure of him.
You will need only scissors and glue.

OTHER STUFF
You can also check
my Gumroad store
if you're interested in my Russian books.